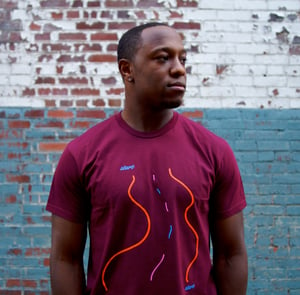 $

15.00 - On Sale
TIOBS® collaborates with Columbus photographer and style enthusiast, mrkingjd.com, he's a long time supporter and TIOBS® contributor that has an interesting, yet very practical approach to life that meshes well with the core TIOBS® philosophies.
"Like it, do it. If you like something, do it. If you're interested in something, investigate. I don't define myself as one thing anymore, simply because I'm a lot more…" - Mr. King JD
Although, we're all born with unlimited abilities and possibilities, it's easy for us to get boxed in with titles given by society. The shirts are representation of our efforts to live life a little more passionately and freely.
-FREE shipping
-100% ring-spun cotton
-Pre-shrunk
-Unisex sizing, ladies; we suggest you order one size smaller than normal.